At a Glance
Uppers
"Ability to work in different regions of the world, leader in cool industries like aviation."
"Friendship fostered and investment in your personal development by the leadership team."
"The prestige—clients know how much value we add."
Downers
"Lack of brand recognition."
"Lots of travel, so colleagues also rarely in the office."
"Less structured training and informal feedback."
The Buzz
"Financial services."
"Niche work."
"Strong and growing in SEA."
About Oliver Wyman Asia-Pacific
Oliver Wyman is part of Marsh & McLennan Companies (MMC), a global professional services network with brands and affiliates in more than 100 countries. The largest component of Oliver Wyman Group is Oliver Wyman, a management consulting business which has more than 5,000 consultants working out of offices in over 60 cities spread across some 29 countries. Oliver Wyman Group also includes NERA Economic Consulting and the brand and identity consultancy Lippincott.
The firm's consulting services cover the automotive, aviation, aerospace and defense, communications, digital, energy, media, financial services, industrial products and services, health and life sciences, public policy, retail and consumer products, and surface transportation sectors. Its clients include numerous Global 1000 companies, more than 80 percent of the world's largest 100 financial institutions and heads of Fortune 1000 companies.
Global reach
Although Oliver Wyman is headquartered in New York, the firm has a very cosmopolitan flavor with a footprint on five continents. While the firm has a strong foothold in North America, more than half of its offices are located elsewhere, and more than 50 percent of its employees are European. Further boosting the company's geographic and business reach, meanwhile, is the fact that the other companies owned by parent company MMC are available, should opportunities arise for collaboration with Oliver Wyman. Lastly, the company's global staffing approach places consultants on projects based on expertise and development need, no matter their home office. Cross-pollination throughout the offices is the norm rather than the exception.
Within Asia Pacific, Oliver Wyman has grown three-fold in as many years, with strong business performance and people growth momentum. In addition to its ongoing regional commitment and presence across the breadth of the financial services industry, the firm continues to develop its Consumer Industrial Services practice group coverage in several key markets. Alongside this, the Oliver Wyman Digital practice complements and contributes to the broader range of industry and client coverage Oliver Wyman now offers in APR.
Nonprofit opportunities
The firm is committed to the concept of work-life balance and, as part of that commitment, it offers several programs for staff to recharge their batteries or pursue other interests. One example is the Non-Profit Fellowship program, in which employees can choose to work for a non-profit organization for three to six months, while the firm pays a stipend equivalent up to 40 percent of their salary. Since 2008, Oliver Wyman has had an alliance with micro-lending organization Kiva.org, operating a formal externship program that dedicates consulting staff to supporting Kiva's expansion. Oliver Wyman has a strong relationship with One Acre Fund, an organization that invests in farmers in Kenya, Rwanda, and Burundi to generate a permanent gain in farm income to reduce poverty and hunger. Additionally, consultants have collaborated with organizations such as Teach for India & Teach for Canada, United Way, Technoserve, PEAS (Promoting Equality in African Schools)Baseball for Peace, World Bank, Think Equal, to name a few.
Oliver Wyman has also established long-term partnerships with select non-profit organizations to provide pro-bono consulting services. For example, it has worked with Room to Read, which aims to transform the lives of children in developing countries by focusing on literacy and gender equality in education. The Boston, Stamford, Houston and London Symphony Orchestras, Junior Achievement, Women's World Banking, Vision Fund International, Trees for Cities, The Entrepreneurial Refugee Network, Bob Woodruff Foundation, German Red Cross, Suicide Prevention in Australia, and Guiding Eyes for the Blind are all organizations for which Oliver Wyman provided assistance. The list continues to grow and overviews of Oliver Wyman's work is available through their annual social impact report.
Experts at research
It's not enough for Oliver Wyman's consultants to know their industries-they have to know them well enough to be able to publish cutting edge reports on the state of those industries and the multitude of forces that are reshaping them. For example, the firm has been putting out a "State of the Financial Services Industry" report every year since 1997.  Their Oliver Wyman Health blog tracks "the business of transforming healthcare" with contributions from Oliver Wyman Partners and healthcare industry innovators.
In addition to a steady stream of articles that are regularly shared with clients, Oliver Wyman publishes seven journals annually which contain the firm's latest thinking on issues of importance to senior business leaders. For example, its annual Oliver Wyman Risk Journal has existed since 2011 and the Oliver Wyman Retail Journal has been published since 2012.  The annual Velocity Journal captures the latest in transport, travel, and logistics.   Additionally, the firm conducts research each year with the World Economic Forum - current projects include research on active investor stewardship and a multi-year initiative Balancing Financial Stability, Innovation, and Economic Growth (FSIEG). This collaboration brings together senior industry representatives and experts from prominent banks, insurance, fin-tech companies, and the public sector. A key part of this review has focused on the appropriate use of customer data in financial services.  Oliver Wyman also contributes to the work done by parent company MMC with the Forum and Zurich Insurance Group on global risks. The results are published in their annual "Global Risks Report," which identifies all the major global risks, assesses their economic impact, and recommends mitigation solutions.
The firm's partners regularly contribute articles and opinion pieces to financial and business publications such as the Harvard Business Review, Forbes, MIT Sloan Management Review, the Wall Street Journal, the World Economic Forum's Agenda blog, and the Financial Times. Oliver Wyman frequently highlights new reports and thought leadership on the Insights section of its website, in its Ideas app (available from the Apple App Store), on LinkedIn, and on Twitter.
In the News
August 7, 2019
MIT Sloan Management Review: "How Cities Should Prepare for AI"
While there is much discussion of how artificial intelligence will continue to transform industries and organizations, a key driver of AI's role in the global economy will be cities. How cities deal with coming changes will determine which ones will thrive in the future.
July 30, 2019
FT China: Scott McDonald on Business Landscape in China
Oliver Wyman CEO Scott McDonald appeared on FT Chinese TV to discuss the Chinese market. He spoke about how no one can imagine giving up on the Chinese market. He further commented on the US/China trade war and the impact of AI on banks and other businesses.
July 24, 2019
Oliver Wyman Named a PEOPLE "50 Companies That Care"
Oliver Wyman was named one of People magazine's 50 Companies That Care. Partnering with Great Place to Work and Fortune magazine, PEOPLE highlights companies that are proving there's more than one way to measure success.  The 50 US companies on the list were selected according to criteria related to succeeding in business while also demonstrating respect, compassion, and concern for their communities, their employees, and the environment.
July 10, 2019
Oliver Wyman Named One of the FORTUNE 2019 Best Workplaces for Millennials
FORTUNE and Great Place to Work have honored Oliver Wyman as one of the 2019 Best Workplaces for Millennials. The ranking considered feedback representing over 4.5 million employees working at Great Place to Work-Certified organizations.  Great Place to Work, a global people analytics and consulting firm, evaluated more than 60 elements of team members' experience on the job. These included the extent to which employees trust leaders, the respect with which people are treated, the fairness of workplace decisions, and how much camaraderie there is among the team. Rankings are based on employees' feedback and reward companies who best include all employees, no matter who they are or what they do for the organization. Ninety-five percent of employees say Oliver Wyman is a great place to work and Oliver Wyman is ranked 41 on the list.  Oliver Wyman was recognized for: 
Offering sustainable, enjoyable and rewarding long-term careers while making personal work-life sustainability goals a reality 
Giving colleagues the chance to build experiences outside of consulting and make a difference to a cause they care about. Oliver Wyman enables consultants to broaden their experience and build valuable leadership skills by taking on external roles in a variety of ways 
All employees receive eight hours of paid time off for volunteering, which can be spent with an individual's preferred charity or group projects arranged by a community leader in each office.
The Best Workplaces for Millennials stand out for creating more positive experiences for millennials in positions of leadership. Oliver Wyman was also named to the list in 2016.
April 26, 2019
Harvard Business Review: "What Companies Should Consider Before Investing in Smart Speakers"
Businesses should refrain from embracing enthusiastic visions of replacing their customer service agents, sales forces, or financial advisers with next-generation smart speakers in the near future. Smart speakers can now recognize and respond relatively smoothly to pre-trained unambiguous sets of commands and data, due to great strides in voice recognition technologies that translate what is said into text. In a few years, they will probably sound even more natural.  But there is a difference between sounding more human and being able to truly interpret customers' intentions.
January 22, 2019
Release:  Oliver Wyman Annual State of Financial Services Report "Time to Start Again" Released at Davos
The next big wave of innovation in financial services will be driven by incumbents starting with a blank canvas, according to Oliver Wyman's 2019 State of Financial Services report titled "Time to Start Again" launched today at the World Economic Forum Annual Global Meeting in Davos. The report describes an emerging new approach – "Greenfield" – where existing firms break free from the constraints of their legacy systems, business, and talent models. It is based on new subsidiaries, new technology, and new customer solutions.
Why Work Here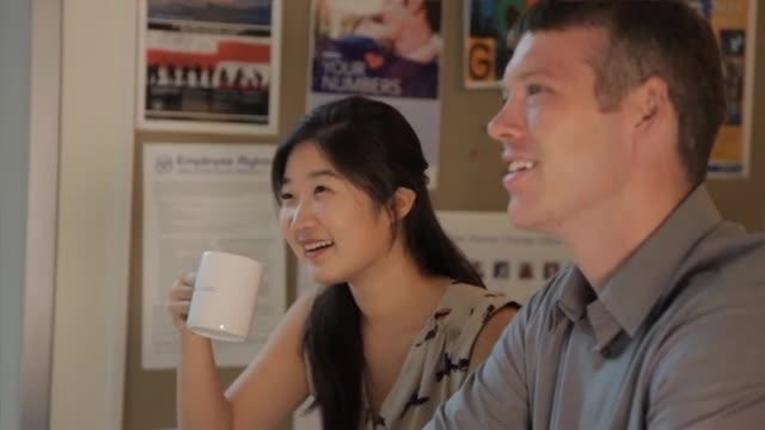 Oliver Wyman Asia-Pacific
CapitaGreenLevel #07-01
138 Market Street
Singapore 048946
Phone: +65 6510 9700

Firm Stats
Employer Type: Subsidiary
Stock Symbol: MMC
Stock Exchange: NYSE
CEO: Scott McDonald
2019 Employees (All Locations): 4,500

Major Office Locations
New York, NY (HQ)
Over 58 offices across 26 countries
APAC Offices:
Beijing
Hong Kong
Shanghai
Mumbai
New Delhi
Jakarta
Tokyo
Singapore
Sydney
Seoul
Kuala Lumpur

Affiliated Companies
Major Departments & Practices
Actuarial
Automotive
Aviation, Aerospace & Defense
Business Transformation
Communications, Media & Technology
Corporate Finance & Restructuring
Digital
Energy
Finance & Risk
Financial Services
Health & Life Sciences
Manufacturing Industries
Marketing & Sales
Organization Effectiveness
Operations & Technology
Public Sector
Retail & Consumer Products
Strategy
Surface Transportation
Sustainability
Value Sourcing