The following is an excerpt from Practice Perspectives: Vault's Guide to Legal Practice Areas.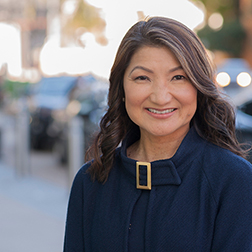 Roland Estevez, Partner, and Karen Wong, Partner — Project, Energy and Infrastructure Finance Group
Roland Estevez is a partner in Milbank's New York office, and Karen Wong is a partner in the firm's Los Angeles office. Both are members of the firm's Project, Energy and Infrastructure Finance group and members of the firm's Recruiting Committee. Mr. Estevez's practice is primarily focused on the re-
presentation of financial institutions, multinational corporations, and developers across a broad spectrum of sectors, including renewable and conventional power, social and transportation infrastructure, and mining throughout the Americas and particularly in Latin America. He is recognized as a leading project finance lawyer by Chambers Latin America, Chambers USA, and The Legal 500.
Ms. Wong represents parties in the energy and infrastructure sector in a wide array of deals, ranging from development, debt/equity financing, M&A, and restructuring transactions. She has led many first-of-its-kind transactions and has a special expertise in the renewable energy industry, where she has been active for over three decades. She is recognized as a leading project finance lawyer by Chambers Global and Chambers USA for Projects and IFLR 1000 and is named in the Women's Power List and Who's Who Legal: Project Finance and Expert Guides for both Project Finance and for Women in Business Law.
Describe your practice area and what it entails.
We advise clients in the structuring and execution of highly structured financings involving projects and assets in the energy and infrastructure sectors. Project finance generally focuses on the financing of a specific project in which lenders or investors look principally to the revenues generated by the operation of such project for the source of funds from which loans will be repaid and investments returned (e.g., revenue from the sale of power from a solar plant, revenues from operations of mass transit system, sale of copper from a copper mine, etc.). The primary security for the loans consists of the assets of the project, including—most notably—the cash flow generated thereby and the contracts that assure the stability of the project's costs and revenues. This type of structured finance is deployed most commonly in the development of large infrastructure projects (e.g., power generation and distribution, toll roads, and airports) and the development of energy and natural resources.
What types of clients do you represent?
In our practice, we generally represent developers, private equity sponsors, investors, debtors and creditors, and other major parties in both domestic and cross-border transactions. Some are sophisticated, experienced institutions, including Google, Citibank, Goldman Sachs, and BlackRock, while others can be newly formed private equity funds or startup developers looking to develop a new or innovative energy solution.
What types of cases/deals do you work on?
A majority of our clients are involved in high-profile projects involving some of the largest transactions in the energy and infrastructure sectors across the globe. Over the last three years, we have acted as legal advisor in more than 200 transactions that have raised more than US$150 billion of limited and non-recourse debt for a wide variety of renewables and conventional power, pipeline, oil and gas, power, metals and mining, and other infrastructure projects. It is our ability to combine strong legal skills with deep sector knowledge that distinguishes us from the pack. Our expertise extends to asset acquisition, restructuring, portfolio securitization, and political risk mitigation techniques, making for an interdisciplinary practice that regularly draws upon other lawyers and professionals within the firm with expertise in fields such as M&A, energy regulation, tax, real estate, environmental law, economics, bankruptcy, litigation, and international trade.
How did you choose this practice area?
Karen: After a 2L summer with a boutique tax firm, I realized that I wanted to work in a broader transactional practice and joined the world's then-largest firm after graduation. I worked on the first power project financing transaction in Southern California in 1987 and was drawn to the multifaceted practice and requirement to work with lawyers across practice groups. When I joined Milbank in June 1990 to participate in the cutting-edge project finance work, I did not imagine the longevity and excitement I continue to enjoy professionally helping clients navigate complex and innovative projects throughout the world.
Roland: As a summer associate, I found myself working on the financing of a project that involved the construction and launch of a communications and imaging satellite for a large European country. To me, the review and allocation of the risks involved in executing such an endeavor was the ultimate challenge. Milbank puts you at the forefront of pioneering new and innovative financial technology. I constantly find myself challenged to think creatively and develop new skills. I have the pleasure of interacting daily with individuals all over the world, creating a global network of peers (and friends). The skills learned and sector expertise gained over 16 years at Milbank allow me to advise clients from Brookfield to Google to Citibank throughout the world.
What is a typical day like and/or what are some common tasks you perform?
Karen: Although there is no "typical" day as a Milbank lawyer, conference calls, meetings, contract review, analysis, negotiations, and drafting are common daily activities, and these activities differ depending on the clients and geographic location and nature of the transactions I'm working on at any given time. There was a stint in my career when I was working in Asia more than in Los Angeles, but the core of our work is advising clients on appropriate risk allocation and mitigation on project development and financing/acquisition transactions to enable them to achieve their goals and objectives.
Roland: My work on a given day or week depends largely on the client's needs and the stage or phase of the particular transactions I am working on. One day, I could be advising a developer in the construction phase of a wind farm in the Atacama Desert of Chile or a financial institution looking to invest in residential solar portfolios for a U.S. solar company. It is also not unusual to find myself in Bogota, Rio de Janeiro, or Beijing negotiating a transaction, restructuring an existing deal, or speaking at a renewable energy conference (sometimes in the same week!).
What training, classes, experience, or skills development would you recommend to someone who wishes to enter your practice area?
Karen: Taking secured transactions, tax, real estate, and bankruptcy courses and having basic finance and accounting knowledge are helpful for analyzing and financing businesses but by no means are prerequisites for success. Individuals who are detailed oriented, organized, able to multitask, and intellectually curious and those who like to be challenged and work outside their comfort zones tend to do well in our constantly shifting work, as our practice entails following the capital flows around the world and working on new types of business models and industries.
Roland: No single path will lead you to a career in the energy and infrastructure finance practice. The group at Milbank is comprised of individuals from diverse and varied academic as well as personal backgrounds. That said, if I had to do it over again, I would seek out more academic exposure in secured transactions and bankruptcy to the extent available. Exposure to these areas would certainly provide useful tools in analyzing, negotiating, and allocating risks within a transaction. Nonetheless, associates are trained and exposed to real work experience, immediately facilitating the development and strengthening of those skills.
What is the most challenging aspect of practicing in this area?
The best thing about our practice is also the most challenging. You are constantly pushed out of your comfort zone as a result of the varying nuances from project to project and client to client. Financing a hydropower plant in Peru or developing a thermal plant in Laos is very different from financing a port in Brazil, an LNG terminal in Louisiana, or an offshore wind project in the U.S.
What misconceptions exist about your practice area?
We find that the inclusion of the word "finance" in the name of our group dissuades candidates without a business background from inquiring into our practice. In reality, on any given day, we are equally as likely to find ourselves negotiating a construction and engineering contract, a guaranty, a political risk insurance policy, or a Mexican fiduciary trust as we are a loan document. Hands-on experience and our deliberate and continued professional development programs will give you the finance tools you need to be successful. While our practice is concentrated in energy and infrastructure, which may appear limiting, associates will learn that the work within these industries is extremely broad in nature and affords the added challenges of working in different jurisdictions and cross-border transactions.
What is unique about your practice area at your firm?
The breadth of knowledge that an energy and infrastructure finance attorney must master extends far beyond the legal aspects of a transaction. In order to make the many complicated pieces of each unique transaction come together, it is incumbent upon us to have a working knowledge of the technology, industry, and country, as well as the various parties involved in these complex transactions. Gaining this know-how supports your ability to differentiate yourself and evolve with the needs of clients.
Energy and infrastructure finance lawyers have to stay ahead of trends and keep track of many moving variables, including capital liquidity, global commodities prices, interest rates, renewables technology, geopolitical change, and changes in law. The core skills of deal architecture will translate across these spaces.
The last decade has seen a significant increase in clients not only seeking our finance services, but also engaging us for our expertise in the energy and infrastructure sectors. As the power infrastructure around the globe experiences a generational shift to gas and renewable power and the commodity-based economies face unprecedented challenges, our clients find themselves needing to be nimbler and more strategic than ever.
What are some typical tasks that a junior lawyer would perform in this practice area?
The most successful associates are those that get immediate exposure. Early in your career, you will find yourself taking control of a particular workstream for a transaction (e.g., the collateral package for a hydro project financing or review of solar panel supply arrangements). We tailor our assignments around constantly giving associates the opportunities to expand their skill sets. It is not unusual for junior associates to be the day-to-day interface with clients, keeping them apprised of relevant action items or answering questions. Finally, as a junior associate, you will find yourself taking the initial attempt at drafting the varied types of legal documentation that comprise the framework of a transaction. All of this is done within a supervised environment focused on training but also challenging associates. We benefit from the firm's reputation and ability to attract the most complex, world-class, and largest project financings in the world, creating unique learning opportunities for junior associates.