At a Glance
Uppers
"The people and atmosphere are amazing."
"Work atmosphere and early responsibility."
"Compensation."
Downers
"Long and uncertain road to partnership."
"Hours are very unpredictable."
"Projects can be high-stress, and expectations are always exceptionally high."
About Dechert
Since its founding in 1875, Dechert has become a force in the global legal market. In the United States, the firm is known for its work in antitrust, international arbitration, financial services, life sciences, strategic transactions and private equity, litigation, white collar, product liability, real estate, and securities.
Business Savvy
George Tucker Bispham and Wayne MacVeagh partnered together to form MacVeagh & Bispham in 1875. MacVeagh would eventually leave the firm to become U.S. Attorney General and then ambassador to Italy. During World War II, the firm saw many of its attorneys leave to join the war effort. In response, the firm merged with Dechert, Smith and Clark. 
In the late 1990s, Dechert began reshaping its business model to become more specialized. The firm began focusing on private equity, intellectual property, and white collar criminal defense. The firm also underwent significant expansion overseas beginning in the late '90s and through the early 21st century, adding offices everywhere from Russia and China to Dubai and Singapore.
A Range of Expertise
With offices around the globe, Dechert handles cross-border work, has a bustling corporate practice, and is known for its litigation savvy. The firm advises across multiple industries, including banking and financial institutions, energy, financial services, fintech, health care, insurance, life sciences, private equity, real estate, and more.  
Dechert has one of the world's premier financial services practices. The firm represents 18 of the top 20 global asset managers, drawing on both its far-reaching domestic and international presence and its practice leaders, who are considered some of the biggest players in the market. 
Its litigation team has more than 350 attorneys with deep experiences in a wide range of areas, including complex commercial litigation, ranging from product liability to appellate litigation, to private equity industry litigation. Meanwhile, its highly regarded real estate lawyers approach their matters from a cross-practice standpoint, bringing in knowledge of construction, environmental, regulatory compliance, litigation, and tax to address client needs.
A Supportive Culture
Dechert has found a unique way of rewarding mentoring within the ranks through its "Exceptional Teacher Awards" program. Associates and practice groups nominate the most proactive associates and partners who have made exceptional efforts to train and develop the firms' attorneys. Nominations are reviewed by a formal committee of partners and associates, and recipients are awarded $10,000 plus a commemorative plaque. The firm offers similar awards for Diversity Champions and Legal Innovators.
Support comes in many forms, and another way that the firm stands by its lawyers is through wellness initiatives. THRIVE@Dechert is a work-life and wellness program that offers resources for healthy living, including Meditation Mondays—30 minutes of guided meditation led by a certified meditation teacher—and Mental Health Advocates, who are employees trained to both recognize and support colleagues struggling with mental health issues.
COVID-19 Update
Our 2021 summer program started as a fully virtual experience, with summer associates completing orientation, trainings (negotiations, depositions, writing, and practice group specific) and social events remotely. In keeping with our firm's commitment to giving back, one of our virtual events helped support the Special Olympics. As COVID-19 restrictions were lifted, we offered summer associates "drop-in" sessions in which employees were encouraged to return to the office for the day. The drop-in days offered a mix of in-office meetings and social gatherings, including firm-sponsored lunches and opportunities to win a $500 gift card for a back-to-work shopping spree. At the end of the summer, we brought out-of-town associates to city-specific work events, where they joined their fellow summer associates for days of in-person meetings, networking opportunities, and a formal social event.
News & Awards
NOTABLE CASES
Dechert ended Apple's year-long battle against "PhoneGate," a nationwide class action in which plaintiffs alleged that iPhones are unsafe because they emit excessive radiofrequency radiation and that the company had misled consumers about the risks. A Dechert team convinced the court that the plaintiffs' claims are preempted by the Federal Communications Commission's comprehensive regulatory scheme, which certifies iPhones as safe for sale to U.S. consumers.
Dechert represented Moderna Therapeutics in multiple licensing and partnering agreements, including advice in connection with COVID-19 treatments. Most recently, we advised Moderna on its collaboration with Vertex Pharmaceuticals to treat cystic fibrosis with gene editing.
Dechert has enjoyed a long-standing relationship with Freddie Mac, handling many billions of dollars' worth of real estate collateral for the U.S. government. Dechert lawyers have managed 400+ securitizations totalling approximately $400 billion since 2009, including issuances of approximately $75 billion across 78 deals in 2020 alone.
Dechert advised New York-headquartered investment firm Cerberus in the acquisition of a stake in companies in Mongolia's MCS Group, the largest-ever private equity investment in one of Asia's most rapidly emerging frontier markets.
AWARDS & ACCOLADES
Best Workplaces in New York, 2021—Fortune
Five practices named "Groups of the Year": Competition/Antitrust, Life Sciences, Real Estate, Structured Finance, and White Collar, 2020—Law360
Product Liability Department of the Year, 2020—New York Law Journal
Law Firm of the Year "Hall of Fame," 2020—Private Debt Investor
#1 law firm for international pro bono work, 2021—American Lawyer
Why Work Here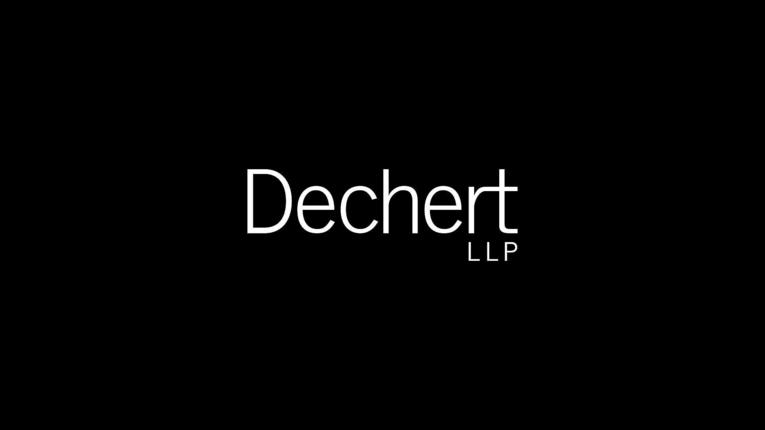 Dechert
3 Bryant Park
1095 Avenue of the Americas
New York, NY 10036
Phone: (212) 698-3500

Firm Stats
Chairman: Andrew Levander
CEO: Henry N. Nassau
Hiring Leadership: Hiring Committee Chair: James A. Lebovitz; Hiring Partners: Jeffrey B. Plies (Austin); Stephanie A. Capistron, Samuel H. Gilbert (Boston); Stewart McQueen (Charlotte); Andrew Boutros, Angela Liu (Chicago); Andrew Wong (Los Angeles); Mauricio España, Nazim Zilkha (New York); Eric S. Siegel, Amy S. Ufberg (Philadelphia); S. Michael Song (Silicon Valley); William J. Bielefeld, Philip T. Hinkle (Washington, DC)
Total No. Attorneys (2021):
750 - 1K
No. of Partners Named 2020:
11
Billable-Hour Requirement:
1,950

Base Salary
Base Salary (2021)
1st year: $202,500
2nd year: $205,000
3rd year: $215,000
4th year: $240,000
5th year: $275,000
6th year: $305,000
7th year: $330,000
8th year: $350,000
9th year: $365,000
Summer Associate: $3894/week

Employment Contact
Patricia Moroney
Global Director, Legal Recruiting
(212) 641-5660
legalrecruiting@dechert.com

No. of International Offices: 12
Major Office Locations
Austin, TX
Boston, MA
Charlotte, NC
Chicago, IL
Los Angeles, CA
New York, NY
Philadelphia, PA
San Francisco, CA
Silicon Valley, CA | Washington, DC
Beijing
Brussels
Dubai
Dublin
Frankfurt
Hong Kong
London
Luxembourg
Moscow
Munich
Paris
Singapore

Major Departments
Antitrust/Competition
Banking & Financial Institutions
Corporate
Employee Benefits & Executive Compensation
Energy & Natural Resources
Financial Restructuring
Financial Services & Investment Management
Global Finance
Intellectual Property
International Arbitration
International Trade & Government Regulation
Life Sciences
Litigation
Private Client
Pro Bono
Product Liability & Mass Torts
Tax
*See firm website for complete list of practice areas and industries.