The following is an excerpt from Practice Perspectives: Vault's Guide to Legal Practice Areas.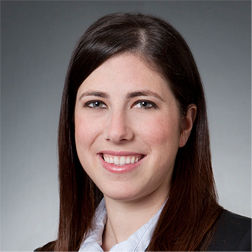 Dan Sinaiko, Partner, and Alena Geffner-Mihlsten, Counsel — Project Finance
Dan Sinaiko is a partner in and co-leader of Akin Gump's Global Project Finance practice. His practice focuses on the renewable energy sector, and he handles transactions including development, debt finance, equity finance, and mergers and acquisitions. Dan represents developers, sponsors, lenders, and investors in capital and infrastructure projects. Dan has been practicing in the renewable energy space since its emergence as a viable large-scale power source. He has been involved in some of the world's largest and most complex projects throughout the United States and in the Middle East. Dan is based in the firm's Los Angeles office.
Alena Geffner-Mihlsten is counsel in the Akin Gump's Global Project Finance practice. Her practice involves a variety of financing and mergers and acquisitions for U.S. and international companies. She has worked for many private and public companies in debt financing and equity financing transactions, as well as for clients in securities, mergers and acquisitions, media finance, and other commercial matters. Alena is based in the firm's Los Angeles office.
Describe your practice area and what it entails.
The Akin Gump Global Project Finance practice advises clients on the development, purchase, sale, and financing of large infrastructure projects. Most of the projects we work on are energy projects. We have developed a brand and focus around renewable energy transactions.
What types of clients do you represent?
We represent many of the world's most significant developers, lenders, investors, equipment vendors, offtakers, and others interested in infrastructure investment. Some of our clients are SunPower Corporation, Royal Bank of Canada, Santander Bank, D.E. Shaw Renewable Investments, Total S.A., Southern California Edison Company, Ørsted AS, and AES Corporation.
What types of cases/deals do you work on?
We represent clients that want to develop, build, buy, sell, or finance infrastructure. This typically means asset M&A work, finance work, and project contracting.
How did you choose this practice area?
Dan: The practice area chose me. I was looking to transition my practice to the West Coast and met a group of lawyers who worked on project finance transactions, largely renewable energy projects. Not knowing much about renewables or project finance, I invested as much in the people as I did the practice. Having good people around you is as important as anything in creating a fulfilling and successful career.
Alena: I came from a corporate background but found myself really interested in working in the renewable sector. I began doing a few projects with the project finance team and really enjoyed the work, the people, and the industry.
What is a typical day like and/or what are some common tasks you perform?
Dan: My day is spent largely managing: managing clients, managing deals, managing teams providing legal service, and managing our practice. This mostly means responding to emails and phone calls, but it also means reviewing and commenting on key transaction documents. I also try to spend time mentoring more-junior lawyers, preparing organizational materials, and working through internal administrative issues.
Alena: Each day is different, but, on the whole, I divide my day between participating in calls with clients/opposing counsel, working with junior associates, and drafting documents. I spend a lot of my day checking in with people—seeing what they need, answering questions, and making sure that deliverables are on track.
What training, classes, experience, or skills development would you recommend to someone who wishes to enter your practice area?
Dan: I began my practice as a restructuring lawyer, though, I would say the most valuable skills I learned there were not easily ascertainable through law school education. In terms of course work, certainly Article 9, Article 2, bankruptcy, and advanced contract coursework might be helpful. I also think pursuing an internship with a company, government agency, or law firm in the relevant industry would be very valuable.
Alena: Coming from a corporate background, I think that having strong corporate experience is also helpful (in addition to everything that Dan identified). Corporate financing coursework and working on drafting skills, either through projects or through coursework, are very useful.
What do you like best about your practice area?
Dan: Many areas of law are about transferring capital from one concern to another. In project finance, most transactions directly result in the construction of large infrastructure that makes a difference for people. At the end of our transactions, something useful is there that wasn't before, and oftentimes that "something" is a wind farm or solar plant that has a positive effect on the world.
Alena: In addition to Dan's response, the industry as a whole is very focused on making a constructive impact on the country and world. There is a lot of innovation and encouragement in the industry, and I love being a part of that.
What is unique about your practice area at your firm?
It is an interdisciplinary practice that involves a variety of specialties and subject matters. At the same time, project finance is its own industry, with specialized norms and practices. To the extent our transactions concern renewable energy, they also relate to a very specialized area of tax law.
What are some typical tasks that a junior lawyer would perform in this practice area?
Typically, junior lawyers focus on the nuts and bolts of the transactions. They learn how deals work by documenting basic corporate functions and developing deal-management skills.
The Clean Tech and Renewable Energy practice includes everything from M&A to financing to tax and much more. How do you think this multi-faceted practice has helped you grow as a lawyer?
Dan: Our practice is not limited to clean tech and renewable energy, though we do a lot of that work. One of the best things I did in my career was to start it as a restructuring lawyer—it exposed me to a very wide range of issues and areas of the law. Project finance is not dissimilar in that it is a multidisciplinary practice. The more you can learn about different areas of the law, the more value you will bring to transactions for clients. Our practice offers that type of growth opportunity for new lawyers.
Alena: Similarly to Dan, my previous background as a corporate lawyer allowed me to work across a variety of areas. Project finance has pushed me even further—on any given project, we touch on a lot of different legal areas that I've learned a lot about. We also get to work with amazing specialists. In one day, I may work with regulatory, trade, employment, tax, privacy, and data rights specialists.