2019 Best Alternative Energy Companies
From turbines and oilfield equipment, to aircraft engines and power plants, General Electric is plugged in to industrial equipment businesses that shape the modern world. The company produces aircraft engines, locomotives and other...
Chevron has earned its stripes as the #2 integrated oil company in the US, behind Exxon Mobil. Its global operations explore for and produce oil and oil equivalents, refines them into various fuels and other end products, and sells them through...
First Solar, one of the top solar energy companies in the US, makes photovoltaic (PV) modules that convert the sun's energy to electricity. The company's products and services providing watts (measured in megawatts when gathered into large solar...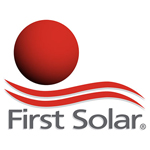 SunPower is all about being a stellar provider of solar energy. The company makes solar panels and systems under the SunPower, Equinox, and Helix brands, among others. Its solar panel brands are the P-Series and A-Series. SunPower sells its...
Vestas Wind Systems and its subsidiaries manufacture and sell land-based wind turbines used to produce electricity. In all, Vestas has installed about 59,000 wind turbines in more than 70 countries. Besides installation, Vestas is the world's...
Suncor Energy takes a shine to the cold of Canada. That country's largest energy firm explores for, processes, and markets oil and natural gas. In 2015 it reported gross proved and probable reserves of 7.6 billion barrels of oil equivalent....
Siemens Corporation seems to know a lot about a diversified product structure. Owned by Germany's Siemens AG , a global electronics and electrical engineering juggernaut, Siemens Corporation is its parent's US holding company that operates...
Sempra Energy makes sure the lights are always on. The company provides natural gas to nearly 7 million customers and electricity to nearly 3.5 million in California via its two primary subsidiaries, Southern California Gas (SoCalGas) and San...
Ready to get off the grid? SolarCity can help. The company sells, installs, finances, and monitors turnkey solar energy systems that convert sunlight into electricity. Its systems, either mounted on a building's roof or the ground, are used by...
The AES Corp. is a world power producer. The US-based company has interests in about 70 generation facilities in more than 15 countries throughout the Americas, Asia, Africa, Europe, and the Middle East. AES sells electricity to utilities,...