2020 Most Prestigious Consulting Firms in Europe
COVID-19 Update During this uncertain time, McKinsey is taking a through cycle approach, meaning we continue recruiting and don't foresee major changes to our hiring approach. We are honoring the extended offers we've made, including for our...
The name may sound local, but Boston Consulting Group's reach-and expertise-is anything but. With almost 19,000 employees in over 90 offices in 50 countries, the firm ranks as one of America's Largest Private Companies, according to Forbes...
Founded in 1973, Bain is one of the world's most prestigious consulting firms. The firm's 10,500+ employees help the world's top business leaders make big decisions that will direct their organizations' futures, and then help them realize those...
Oliver Wyman is part of the Marsh & McLennan Companies (MMC), a global professional services network with brands and affiliates in more than 100 countries. The largest component of Oliver Wyman Group is Oliver Wyman, a management consulting...
As a consultancy, Kearney has a rich heritage that dates to the 1920s, with the founding of McKinsey & Company and the arrival of consulting as a profession. James Oscar McKinsey set up his original firm in Chicago in 1926, and one of the...
From its humble beginning as a small, one-man consulting firm, Roland Berger has grown into an international giant. Ranked among the top-10 in global strategy consulting, it is the largest consulting firm to have emerged from Europe, where it...
Strategy& is PwC's global strategy consulting business formed through the acquisition of Booz & Company by PwC in 2014 and brings more than 100 years of experience helping global clients solve their toughest problems. To support its...
The midas Touche While Deloitte maintains a presence in over 35 European countries, there's no formal Europe-specific entity at the firm.  There is, however, a parent company, known as Deloitte Touche Tohmatsu (DTT), which is a collection of...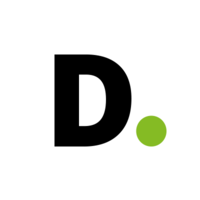 Getting back into it Big Four accounting firm PricewaterhouseCoopers has been steadily building its consulting practice in recent years, following the sale of its original consulting wing to IBM in 2002.  These days, PwC's management consulting...
Mashed-up moniker Accenture -- whose name derives from "accent on the future" -- was formally established by partners from the consulting division of various Arthur Andersen firms in 1989 as Andersen Consulting.  Their goal: To create a new...