2015 Most Prestigious Banking Firms in Europe
Wall Street's No. 1 dealmaker   Goldman Sachs provides a wide range of investment banking, securities, and investment management services to a substantial and diversified client base that includes corporations, financial institutions,...
Part of a giant J.P. Morgan is part of New York-based JPMorgan Chase & Co., a financial services firm with $2.4 trillion in assets and approximately 260,000 employees. JPMorgan Chase also provides consumers and small business with a range...
The firm that Henry and Harold built New York-headquartered investment banking giant Morgan Stanley is divided into three main businesses: institutional securities, asset management, and wealth management. Institutional securities includes...
All around the world Boasting nearly 97,000 employees across more than 70 countries, Deutsche Bank truly has a global footprint, with particularly strength in Europe and its homeland of Germany.  Deutsche Bank's international presence...
The Blackstone Group (Europe)
Beyond America Bank of America is one of the world's largest financial institutions, serving customers in more than 150 countries. The company has business relationships with 99 percent of the U.S.  Fortune  500 and 95 percent of the  Global...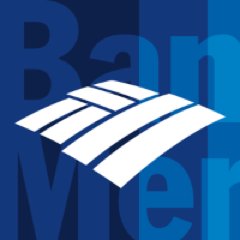 Credit Suisse Group is one of the world's largest financial services providers. It offers clients expertise in the areas of private banking, investment banking, and asset management. In 2015, Credit Suisse appointed Tidjane Thiam as its new CEO,...
Family business The investment banking arm of the family-owned Rothschild Group, Rothschild has been serving governments, corporations, and wealthy individuals for two centuries. Its London headquarters have never moved from New Court, St...
Swiss giant UBS AG is one of the world's largest financial firms. Headquartered in Zurich and Basel, Switzerland, UBS AG has offices in over 50 countries and employs over 60,000 people around the world. In addition to investment banking, UBS...
Big Citi   Citi Institutional Clients Group, one of the main units of global banking behemoth Citigroup Inc., offers a full range of investment banking services, including merger and acquisition advisory, debt and equity underwriting,...